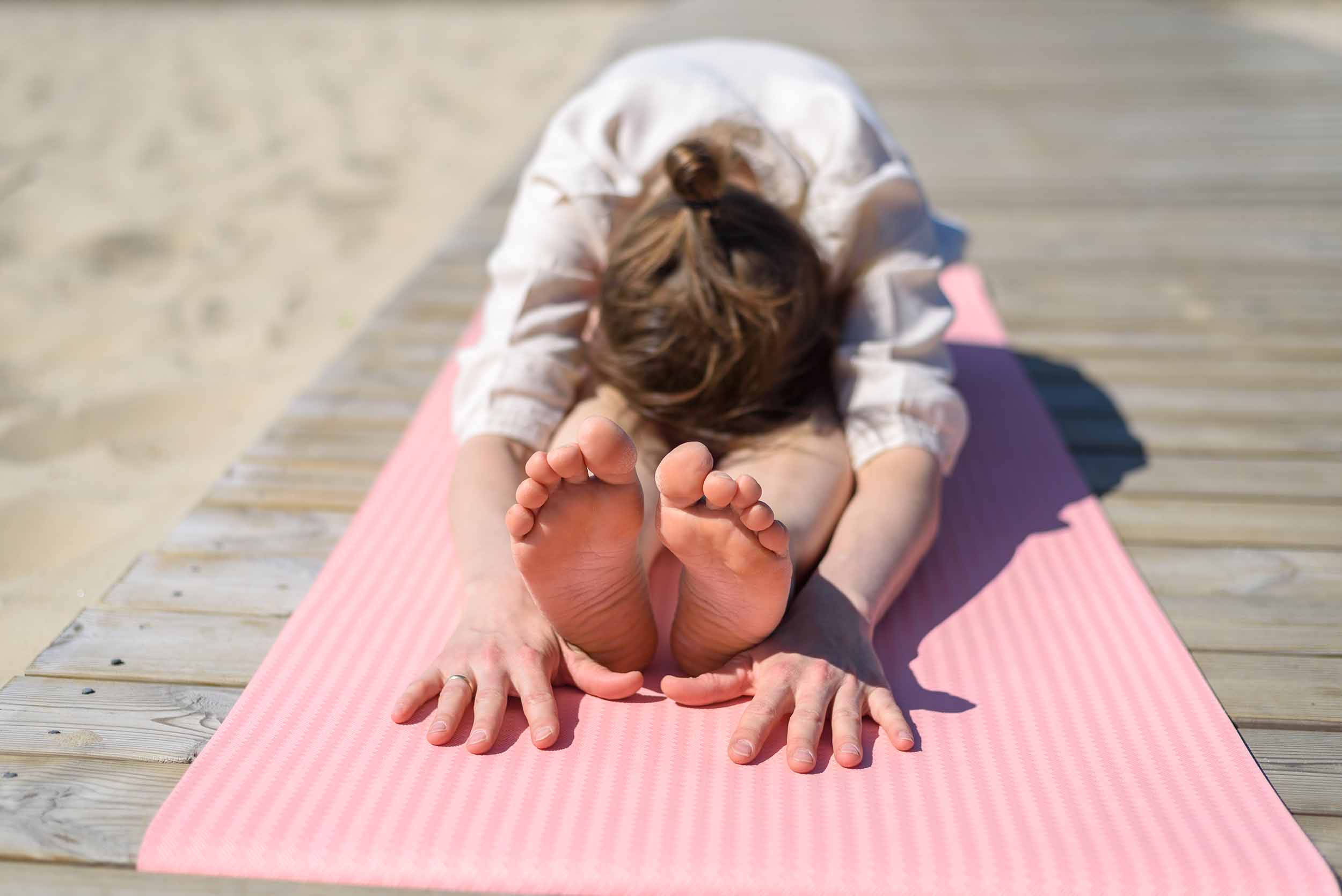 Unleash the Transformative Essence of Ālaya Yoga Online Classes and its Hidden Gems
Finding balance and nurturing our physical and mental well-being is of utmost importance. That's where Ālaya Yoga Online comes in, offering a diverse range of yoga classes that cater to specific needs experienced by our students. Whether you lack energy, feel stiff and tired, seek challenges, need core strengthening, wish to calm your mind, harness energy, or boost your athletic performance, we offer the right class for you. Join us on a journey of self-discovery as we explore the key concerns behind our invigorating and transformative yoga classes.
Monday at 17:30 pm – Mixed Level Chakra Flow with Kate
Challenge: needing an energy/vitality boost?
Are you struggling to find the energy and vitality to power through your daily routine? Kate's Mixed Level Chakra Flow is the perfect remedy. Through a harmonious blend of yoga poses and energy-balancing techniques, Kate will guide you towards unlocking the dormant energy within your body, leaving you revitalised and ready to step into your day!
Tuesday at 19:15 pm – Restore and Revive with Carolann
Challenge: feeling stiff and tired, needing space inside your body and mind?
After a long day, do you often find yourself feeling stiff, tired, and longing for inner spaciousness? Carolann's Restore and Revive class offers a sanctuary for your body and mind. With gentle stretching, restorative poses, and guided meditation, Carolann will help you release tension, find inner calm, and create a sense of openness within.
Wednesday at 7:15 am – Strong Flow Intermediate with Lalit
Challenge: looking for a challenge to ignite new projects?
Do you crave a little challenge to kickstart your new projects? Lalit's Strong Flow Intermediate class is designed to energise and inspire you to act! Through a dynamic sequence of poses and deep, long breaths, Lalit will encourage you to stretch your boundaries on the mat, build strength, and tap into your potential. By integrating the principles and techniques learned in this class, you'll not only witness performance enhancements and tension release on the mat but also be empowered to seamlessly apply them to your everyday life.
Thursday at 18:15 pm – Core Strengthening Mixed Level Flow with Lisa
Challenge: needing to strengthen body and mind from the inside out?
If you're searching for a holistic approach to strengthen both your body and mind, Lisa's Core Strengthening Mixed Level Flow is the ideal choice. This class targets your core muscles, improves stability, and cultivates mental resilience. Lisa's guidance will empower you to develop a strong foundation, enabling you to tackle life's challenges with confidence.
Friday at 10 am – Dynamic Mixed Level Flow with Jeanette
Challenge: looking into deepening your breath, calming your mind, and energising your body?
As the weekend approaches, Jeanette's Dynamic Mixed Level Flow class offers a delightful combination of breath and movement synchronisation, so called mindful movement, and energy stimulation. Unwind from the week's stress, deepen your breath, calm your mind, and prepare your body for a rejuvenating and blissful weekend ahead.
Saturday at 10 am – Kundalini Yoga with Viriam
Challenge: interested in harnessing your energy and strengthening the nervous system?
For those seeking a powerful way to harness energy and strengthen the nervous system, Viriam's Kundalini yoga class is a transformative experience. Dive deep into Kundalini practices, including breath, chanting, and dynamic movements, to awaken your inner potential and meet life's challenges with renewed vitality.
Sunday at 8:45 am – Yoga for Runners and Athletes with Adam
Challenge: looking into boosting your performance and releasing tension on and off the mat?
Calling all athletes and runners! Adam's yoga for runners and athletes class is specifically tailored to address your need of boosting performance and releasing tension. Whether you're an avid marathon runner or a dedicated athlete, this class is designed to elevate your performance from day one!
During this specialised session, Adam will guide you through a series of yoga poses and targeted stretches that specifically include areas prone to tightness and tension in athletes. By incorporating dynamic movements, deep stretching, and mindful breaths, you'll not only improve your flexibility, but also release any accumulated tension in your muscles and joints. Remember, it's not just about the physical practice, but the holistic integration of yoga into your athletic lifestyle that will truly transform your performance! 
At Ālaya Yoga, we get it. We understand the unique needs and hurdles our students come across.
Our diverse range of yoga classes is carefully curated to address these concerns and provide transformative experiences that extend beyond the mat. Whether you're seeking to boost your energy, release tension, find inner strength, or enhance your athletic performance, our expert instructors are here to guide you on your yoga path into optimal health and well-being!
To make it even easier for you to embark on this journey, we offer a generous 10-day free trial, giving you ample time to explore our classes and discover the ones that resonate with your needs! With over 130 live classes available every month and the convenience of 7-day playbacks, an access to our library with over 80 classes at any time, you can practice at your own pace and according to your schedule.
All of this is available for the incredible price of only 49 cents per day! For less than a cup of coffee, you can have unlimited access to our diverse range of yoga classes, expert instruction, and a supportive community that will uplift and inspire you!
We can't wait to welcome you in our online yoga studio and community!



Enroll today and embark on your Vinyasa Yoga voyage with us!
Join our team of expert teachers who are all trained to teach vinyasa and traditional yoga.  Explore our memberships at Ālaya Yoga and start your journey to wellbeing today.