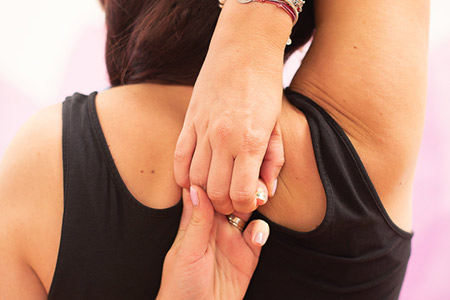 Working your spine and shoulders, opening your chest and stretching your upper body are all great to improve your torso mobility and strength while releasing tension and stiffness from that area.
Suitable for: Advanced practicioners and active yogis.
Effects: Working on our spine also helps to regulate and balance our nervous system, improving mood.