We have some great online yoga workshops coming your way this November!
Chai, Chat and Meditation – Reconnect to the Self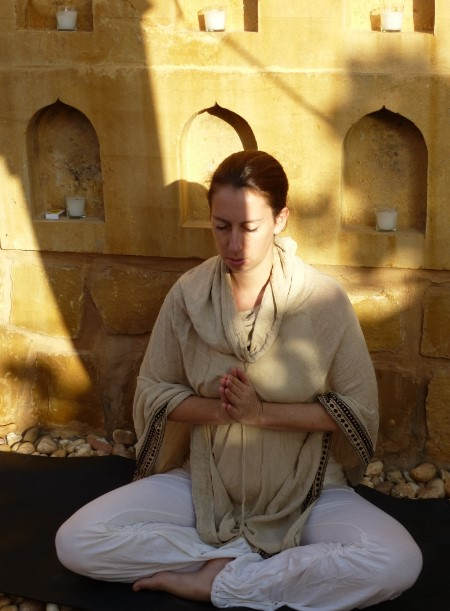 Grab a cup of masala chai or herbal tea and we'll look at the 5th Limb of Yoga – Pratyahara. Donation-based – you can choose to donate money to: Goa Outreach is a registered children's charity based close to the Himalaya Yoga centre in Goa. https://www.totalgiving.co.uk/mypage/chaichatmeditation Cork Simon offers homeless emergency support services and shelter in the city. https://www.justgiving.com/fundraising/Himalaya-Yoga-Valley-Centre-Cork1 Pratyahara means 'sense withdrawal' and is a way of gathering our senses and attention inwards creating both focus and a clearer sense of inner alignment. As human beings we are living a sensual life yet our senses trigger emotions, memories and reactions which can distract us, drawing us out into the world even when our intention is to meditate and tune into ourselves. Ayurvedic and Yogic scholar David Frawley describes pratyahara as the forgotton limb of yoga as we often bypass this subtle stage and then wonder why we are finding it challenging to go inside – it is a conscious intention of practicing non-attachment to the outer sensual world to help us tune into our inner sensual environment – it is time to get fascinated with what is going on inside. I will share techniques to draw our awareness inwards – to tune into breath, rhythm and being.
November 1st
Donations to Cork Simon Community and Goa Outreach
Zoom Body Mind Reboot Workshop with Adam Divine – 48h access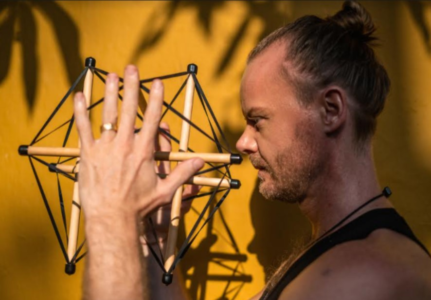 What impact is Zoom having on your body? Adam will look at common neck and spinal issues from sitting at a desk (or kitchen table all day) – How can we improve our way of sitting and relieve mental stress?
Encouraging a deeper awareness of how we sit and move – Adam will look at proprioception and interoceptiion – showing us how to free up soft tissue restrictions, stack our joints correctly while sitting – taking the pressure off our necks so we feel lighter and more balanced.  Generating a conscious dialogue with our bodies – we can stop feeling the impact of the weightiness of our heads on our neck and spines, nor feel like we are carrying the weight of the world on our shoulders.
Adam will share techniques to take into your daily practice to help create healthy space in the fascia, freeing up joints and creating muscular balance. He will also share conscious screen breaks with simple exercises to give you a boost during the day
Our aim is to move and breathe with ease and grace and improve our postural alignment.   Come home to the body, unwind the mind and de-stress.
Important: The workshop's Zoom Recording will be shared available for 48 hours afterwards
7th November
3pm – 5pm
€20
Mindful Communication – Improving Your Relationships: Workshop with Michelle A. Hardwick of Release…Peace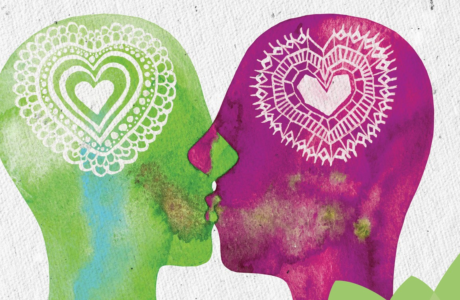 Do you have difficulty expressing your feelings verbally?
Is your inner critic very active in your mind?
Are you prone to interrupting people when they are speaking or tune out of conversations?
Do you sometimes find yourself with not much to say or then pour out vast amounts of words and information with little or no meaning?
Poor communication is the main reason we experience challenges in our relationships.
Mindful communication involves listening, speaking and using non-verbal communication with kindness, attention, compassion and awareness. When we master the art of communication through mindfulness, we know how to be in the moment. We are able to connect with and learn from the people around us. We can strengthen the relationships in every area of our lives and feel confident in our communication too.
This non physical workshop can be described as 'yoga for the mind' and involves:
group discussion,
group sharing,
group processes and
a variety of tools tailored to the needs of the group.
What is Included:
Tips and exercises for mindful hearing, listening and verbal expression
Understand verbal expression, body language, non-verbal communication and internal communication
Discover blocks that prevent us from speaking our truth
Find the cause of our reactions/triggers
Gain awareness and learn to respond mindfully
A tailor-made MP3 relaxation recording. Daily use will help increase confidence and bring an ease around communication
What you'll need:   A notepad & pen, plenty of water, your humour and an open mind.
What to Wear: Warm comfortable clothing, including socks.
November 14th
2pm – 4pm
€20
Book now on our classes page or through our app.